Testimonial
During this time, I found each of the team members to be effective communicators who were able to work cooperatively and efficiently and I was extremely impressed with Mr. Hoffman's liaison amongst all of the Civil engineers, Soil Mechanics and the very capable Sub-contractors who also worked on our projects. In addition he has a great rapport with the City of Carlsbad's city officials. 
It would be my pleasure to invite Groundforce to any future projects. We do not have any hesitation in recommending Groundforce to any potential customers."– 
"It has been my pleasure to have worked with Groundforce led by Mr. Dave Hoffman over the past few years on three projects.  As a team, I have had the pleasure of working personally with Dave Hoffman and his on-site supervisors Ramon Castanares and Frank Romano.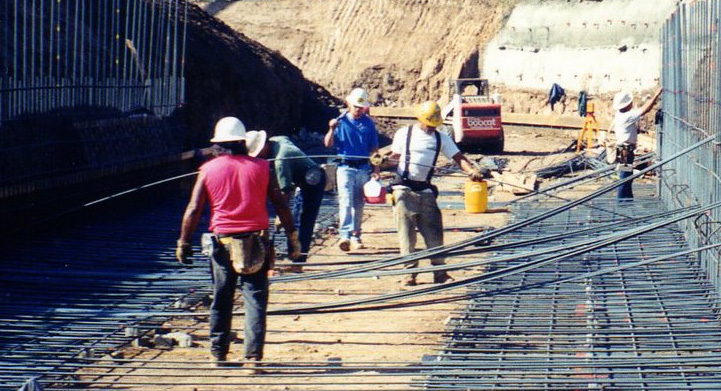 Welcome !
Groundforce is a family owned business founded in 2004 by Dave Hoffman and consists of a talented group of Tradesmen, Superintendents and Project Managers averaging over 20 years of experience in all phases of Geotechnical and General Engineering construction. Groundforce has always believed that the demand for ethical and honest contractors – who truly value their clients – is strong. This customer centered project approach is validated by past clients and the Engineering community who are responsible for referring over 90% of Groundforce's new customers.
The Way We Work
A commitment to client satisfaction is our trademark. Our mission is to make each of our clients feel that they hired the right contractor on each job we complete. Regardless of project size, type of client or contract value, we treat all of our clients and their projects with a consistent level of service, courtesy, and attention to their project needs.
The Work We do
Using our diverse skills, specialized equipment and experienced staff we have completed a wide range of projects including Landslide Stabilization, Foundation Stabilization, Slope Repairs, Soil Nailing, Tie Backs, Seawalls, Retaining walls, Flood Control Channels, Gabions, Rip Rap, Caissons, Shotcrete, Structural Concrete, Excavation, Drainage, Micro Piles, Underpinning and Bulkheads.