Groundforce is a family owned business founded in 2004 by Dave Hoffman and consists of a talented group of Tradesmen, Superintendents and Project Managers averaging over 20 years of experience in all phases of Design-Build Foundation Support Construction. Groundforce has always believed that the demand for ethical and honest contractors – who truly value their clients – is strong. This customer centered project approach is validated by past clients and the contractor/construction community who are responsible for referring over 90% of Groundforce's new customers.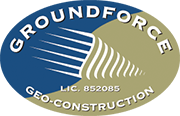 Groundforce clients have included Homeowners, Home Builders, Developers, Insurance Companies, Alternative Energy, Law Firms, Construction Managers, Public Agencies, Homeowners' Associations, General Contractors and the US Military.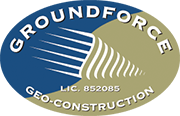 Groundforce LIC# 852085 Design-Build Services for Southern California cities San Diego, Orange County, Los Angeles, Riverside. Groundforce also works with national clients on commercial and government foundation projects.
Have Design-Build Questions | We Can Help