Ground Force Geo Construction
Helical Piers
Deep Foundation Solutions For Heavy Commercial Construction And Structural Stabilization
Serving Orange and Riverside Counties - San Bernadino - Los Angeles - Long Beach
Do You Have Questions About Large Scale Stuctural Stabilization Projects
Contact Us. We Can Help. Tell Us About Your Project.
Deep Foundation Systems
Ground Force exercises over 20 years of experience in Geo Construction and General Engineering providing for the structural stabilization of large commercial buildings, tower foundations and heavy equipment foundations. Helical Pier technology is an excellent deep foundation solution offering versatility and cost-effectiveness whether applied to new construction or existing structural stabilization and support.
Other applications include Helical Anchor / Tiebacks providing lateral stability to foundation walls and retaining walls with unbalanced earth pressures. Helical tieback anchors are used in conjunction with a variety of earth retaining systems such as sheet piles and soldier piles in order to provide additional lateral resistance beyond what is achievable by a cantilevered wall.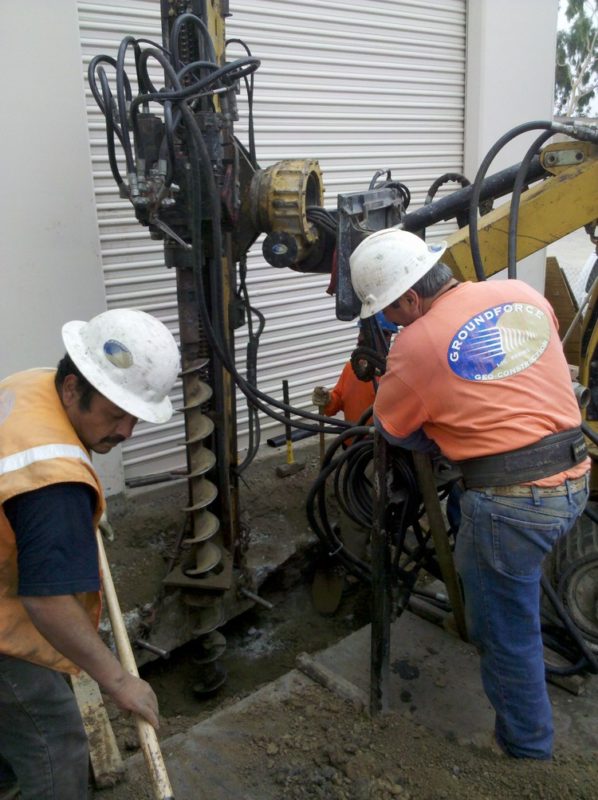 Helical Pile And Anchor / Tieback Projects From Our Blog
OUR PROJECT DELIVERY METHODS
Bid / Build
Design / Build
Design / Assist
Our clients have included Homeowners, Home Builders, Developers, Insurance Companies, Alternative Energy, Law Firms, Construction Managers, Public Agencies, Homeowners' Associations, General Contractors and the US Military.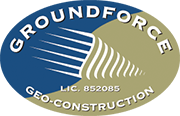 Groundforce LIC# 852085 Geotech and Geo Construction Services for San Diego, Orange County, Los Angeles, Riverside, and Southern California.
CONTACT US
GROUNDFORCE
1220 PRESIOCA ST.
SPRING VALLEY, CA 91977
Phone: 888-290-6574
Fax: 858-560-8960
Email: info@groundforcecrew.com