Micropiles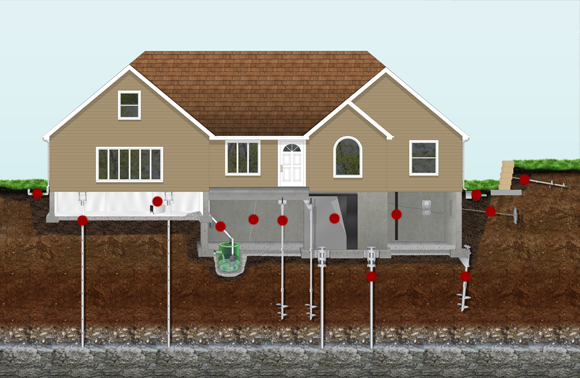 How they Work
Micropiles are deep foundation friction piles constructed using high strength steel casings. A friction pile allows transfer of some of the pressure put on them to the soil around them. The friction creates an adhesive effect where the pile and the soil connect. Micropiles are comprised of high-strength steel casing, rebar and grout.
Micropiles transfer the structural load through unsuitable soil layers to competent foundation soils. The loads are transferred from the foundation through the steel and grout of the micropile and are shed to the surrounding rock or soil via high values of friction.
WHY YOU NEED THEM
Micropile underpinning is generally used when difficult ground conditions exist, such as natural or man-made obstructions, sensitive ground with adjacent structures, limited access/low headroom and/or karstic geology. They are commonly used to replace deteriorating foundation systems. They can also be used for the renovation of buildings, to support structures affected by adjacent construction, or for seismic retrofitting. At times they are implemented for in-situ reinforcement including embankment, slope and landslide stabilization.
---
Signs to look for that may indicate you may be in need of foundation repair are: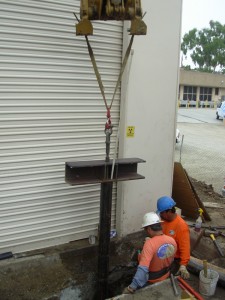 Cracked walls
Bowing or leaning walls
Leaning chimney
Sloping floors
Porch pulling away from the home
Garage column cracks
Doors and windows that stick
---
As a full service Contractor
Groundforce

performs a wide variety of foundation repairs servicing –

San Diego,

Riverside County, Orange County, Los Angeles and most of Southern California.
---
CONTACT US
---
GROUNDFORCE
1220 PRESIOCA ST.
SPRING VALLEY, CA 91977
---
Phone: 888-290-6574
Fax: 858-560-8960
Email: [email protected]