Road Grading – San Diego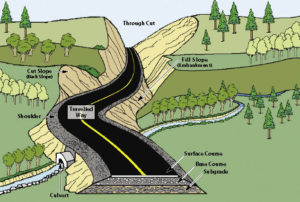 Road Grading Procedure
Road grading is a process that can be used to level land surfaces for paving, restore current roads to their original driving surface conditions, or provide the necessary drainage for roadways. The procedure for road grading involves the use of heavy machinery, including a motor grader that reconstructs the driving surface of a gravel or natural base road to a desired smoothness and shape by removing irregularities and redistributing gravel. The grading process will remove washboards, potholes and unevenness by cutting the upper layer of the road or by filling in inconsistencies with material moved back and forth across the road with the road grader. Often after heavy rain or substantial use an unpaved road may become eroded or rutted and it is frequently necessary to re-grade the surface to maintain usability and restore good drainage attributes to the road. A healthy road is a well drained road.
---
Road grading success is dependent on a number of things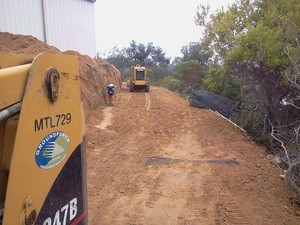 including:
the amount of moisture present in the road base

the current weather conditions

the speed of the traffic using the road.
---
Groundforce

.  

Providing road grading services to Residential, Commercial, and Government Agencies as well as to General Contractors and Construction Management Companies servicing

– 

 San Diego, Riverside County, Orange County, Los Angeles and most of Southern California.
---
CONTACT US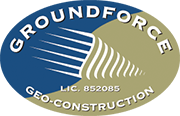 ---
GROUNDFORCE CREW
1220 Presioca St.
Spring Valley, CA 91977
---
Phone: 888-290-6574
Fax: 858-560-8960
Email: info@groundforcecrew.com
---