Shoring Wall | Carwash Project
This local carwash business had been faced with the duration and expense of constructing both a Shoring Wall and a Cast in Place Concrete Wall. Groundforce was contacted for our expertise in Shoring Walls and the client called us to see about an alternative approach.
Soil Nail Wall Design
We gave them a Design/Build proposal to do the job using a permanent Soil Nail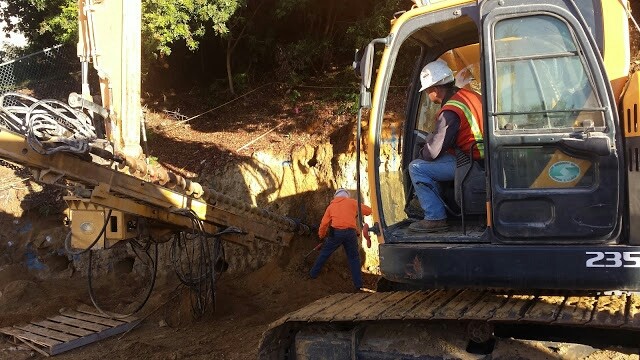 Wall. Groundforce Team are experts with Soil Nail Wall and other retaining wall structures.
We also brought on our good friend David Salter with #DRSEngineering to design the wall and worked with the folks at #ChristianWheelerEngineering on the Geotechnical side of things.
It was a quick 7 day job and the results were great.
Happy Client, Happy Contractor, Nice Looking Carwash! What could be better?