Retaining Walls And Earth Retention Systems
Have Questions About Earth Retention And Wall Construction
GroundForce wall construction crews have years of experience constructing and repairing every type of retaining wall structure and earth retention system. Our wall engineering and design expertise administers to all scales of wall construction for Residential, Commercial, and Government retaining wall projects.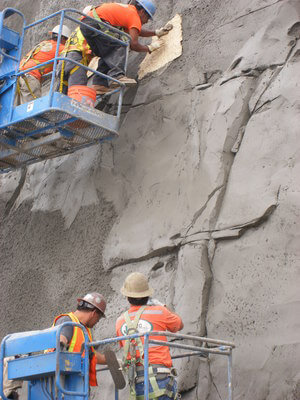 Our Wall Construction And Wall Repair Services Include:
Cast-in-Place Concrete Walls
Shotcrete Walls
Masonry Walls
Cribwall Repairs
Segmental Block Walls
Soldier Pile Walls
Soil Nail Walls
Timber Walls
Tie Back Walls
Pipe and Board Walls
Masonry Sound Walls
At GroundForce our talented team of Tradesmen, Superintendents and Project Managers collectively have over 20 years of experience with retaining wall construction. We are technical experts with an in-depth knowledge pertaining to the many details necessary for the successful completion of wall construction jobs.
Contact us if you have questions pertaining to retaining wall projects.
Some of Our Completed Wall Projects From Our Blog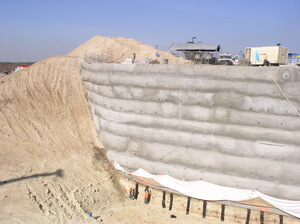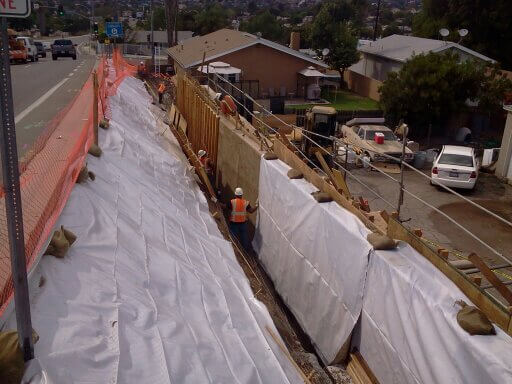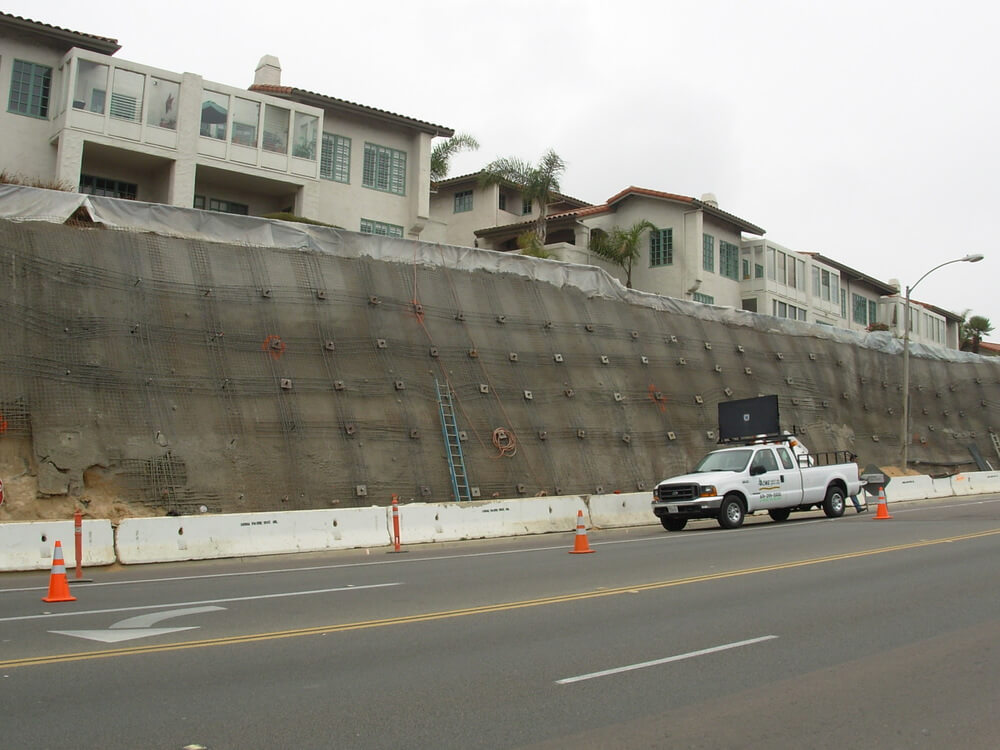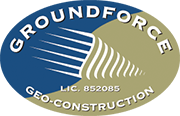 Groundforce LIC# 852085 Geotech and Geo Construction Services for San Diego, Orange County, Los Angeles, Riverside,
and Southern California.
CONTACT US
GROUNDFORCE
1220 PRESIOCA ST.
SPRING VALLEY, CA 91977
Phone: 888-290-6574
Fax: 858-560-8960
Email: [email protected]