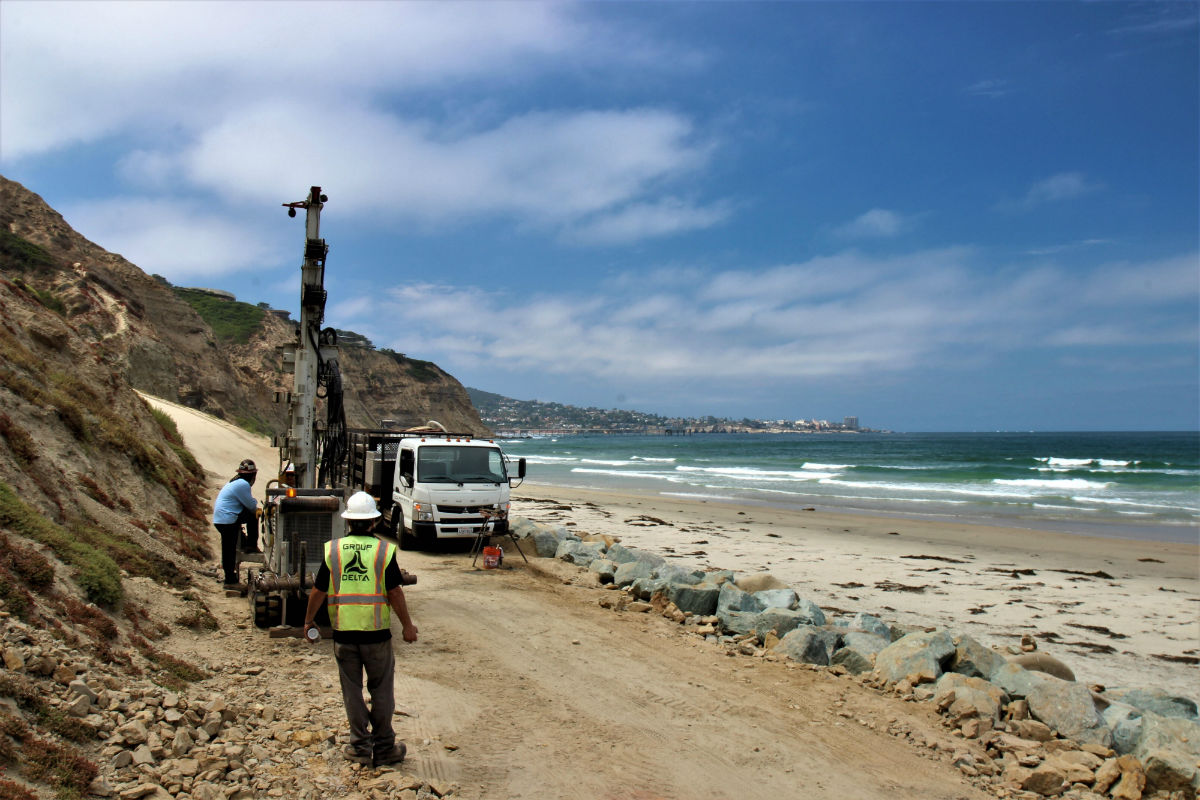 Blacks Beach Ground Stabilization Project in San Diego
Providing  geotechnical and ground stabilization services for an access road and seawall.
After six weeks of street closures and detours to traffic we have just finished
paving our roadway reconstruction project today for the 700 South Strand Project in Oceanside.
The work included demolition of the existing Seawall, utility work, reconstruction of the existing Rip Rap Revetment, Curb/Gutter/Sidewalk Improvements and a new section of Seawall.
Our Client McKellar McGowan Real Estate Development is also putting the finishing touches on the Building side of the job  and the road is now open just in time for the Oceanside Triathlon scheduled for this weekend.
---
Groundforce has completed construction of a Seawall for the City of San Diego in La Jolla. The Seawall was constructed to prevent bluff erosion and undermining of the new City Lifeguard Station being constructed at the site.
The project required use of limited access drilling equipment. The wall was constructed with a series of tie back anchors and sculpted Shotcrete to simulate the surrounding bluff materials. The project General Contractor was Stronghold Engineering. Geotechnical Engineering was provided by Southern California Soils and Testing. Structural Engineer of Record was BWE/Burkett and Wong.